Winter can take quite a toll on your vehicle. While some vehicle owners are fortunate enough to be able to park in a garage, others have to park outside. If this is you and you want to know what you can do to protect your car, continue reading. Below, you will find out how to protect your car if you don't have a garage.

Portable carport
This is an inexpensive way of keeping weather elements from taking too much of a toll on your car. There are various coverings, tents, and tarps from which to choose. They are available in several colours and sizes. When buying yours, make sure that it is the right size and easy to fit in a hurry.

Waxing and polishing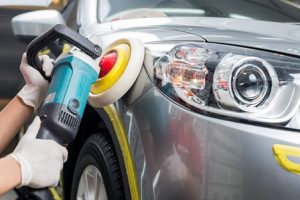 Wax is excellent for sealing the paint on your vehicle. Not only is this beneficial during the hot summer, but it is also good to have that extra layer of protection during the winter. The added advantage of waxing is that it will help protect your car while it is parked and when you are driving. Many drivers agree that there is nothing like that professional wax. Shelf products work for a while but they don't last as long or work nearly as well. Polishing your car regularly but not too frequently is also great for protecting the paint both in summer and winter.

Sunshades
During the warmer months, the sun can take its toll on the interior of your vehicle too. If you have ever parked your car on a hot day only to return to something that resembles a sauna, then you can benefit from sunshades. Sunshades reflect the light so that your car stays cool. It's also a great way of protecting various interior features of your car like the upholstery, trim, and dashboard. Parts like your dashboard can become dry, brittle, and they can eventually crack. Special shades can also be fitted to your rear passenger windows which will help keep the sun and heat out even while driving.

Regular washing
Whether you drive your car all day or only to work and back, you can be sure that dirt and debris will accumulate over time. There is no way of avoiding this but regular car washing will get rid of this dirt and keep your car looking great. If you leave the dirt on your car, it will eventually cause light scratches and possibly even more severe damage. Professional detailing is often preferred because it is convenient, fast, and offers the best results. Automatic car washes can do more harm than good while hand washing is time-consuming and most car wash products are not of the highest quality.

Careful parking
Take care when selecting your parking spot. It's not just about looking for some shade, but also being aware of the surroundings. Certain trees drop sap which can eat away at the paint on your car. Even sticks and leaves can cause damage. They can stick to your car and release harmful properties that damage the paint.

Dry after a wash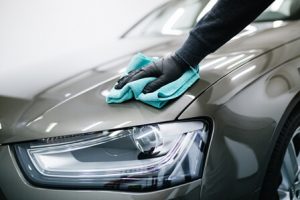 After washing your car, it might be tempting to allow it to air dry. This might not be the case during the winter but many vehicle owners make this mistake during the summer. Even after washing your car in the shade, if you take it out into the sun, the UV rays are magnified by the water droplets. This will result in hard water deposits and the surface of your car will become etched. Not to mention the fact that your windows will also be difficult to see through. Dry your car thoroughly after every wash to prevent this from happening.

Carport
If you have the space, you could install a carport during the summer, this will offer protection from the sun and any debris from trees. The elements will eventually take their toll on the tarp-like cover but it's better than letting them have their way with the paint on your car! Plus, who can resist having their very own shaded parking bay at home? It might not be a garage but it is the next best thing.

Protecting your car is not just about keeping it looking good. Mechanical maintenance and a safety net will certainly set your mind at ease. For an extended warranty plan designed to cater to your specific needs, contact A-Protect Warranty at 1-866-660-6444 today.