At A-Protect Warranty, we want you to keep your vehicle secured throughout the year. Few seasons put as many demands on our vehicles as winter can.

Winter Puts Our Cars Through a Lot
The worst part is that it's a combination of things. Extreme temperatures, bad weather, and other elements can put a considerable amount of damage on your car throughout the season. Worse yet, the season also forces a certain additional strain on our cars. For example, did you ever consider just how much your battery goes through between December and perhaps February?
While our cars certainly take a beating during this time of the year, there are thankfully a number of things you can do. These items are certain to keep your drive secure through the winter.

Tips to Protect Your Car During Winter
It seems reasonable to say that after your house, your car is your most valuable investment. For many people, particularly those who rent, the car represents your biggest investment. To that end, you want to do everything possible to protect your vehicle. This can include investing some time and money in the present, but these things are quite minor, compared to how much you could spend for a dead battery in the winter.
Such problems are sometimes inevitable, but there are still numerous things you can do to protect this crucial investment:
•  Checking the battery: We just touched on this, and it might just be the most important thing you can do for your car or truck during the winter. Remember that if the temperature drops to thirty-two degrees, you've lost as much as thirty-five percent of your battery's power. If your battery wasn't at 100% to start with, you can see how this might be a problem. Get your battery checked out in the late fall.
•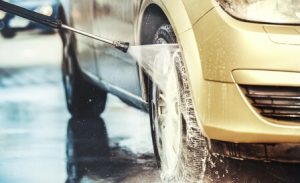 Wash the car: On particularly cold days, a vehicle with a filthy exterior can be difficult to open. Handles and other parts can freeze, which can certainly create some headaches. The best thing to do is to have your car washed on a semi-regular basis. Ideally, as far as winter is concerned, you should try to get the car washed on days in which the temperature is above freezing. Furthermore, you don't have to spend a ton of money on this. You can accomplish a lot with the basic wash at any local carwash.
•  Winter tires? This can be tricky to answer. The truth is that not all vehicles need winter tires. Deciding this is ultimately going to come down to what a typical winter brings to your area. Do you have a lot of snow and ice? If the answer is yes, then it is almost a certainty that winter tires are going to be ideal. Yes, these can run you as much as a thousand dollars, depending on what you need, but the investment is ultimately worth it.
•  Get the wipers replaced: To begin with, you should have your wipers replaced every six months to a year or so. Try to time your next replacement to late fall. You will also want to be on the lookout for any squeaking from your wipers, or if they are causing smears while they work. In either circumstance, you are going to need new windshield wipers.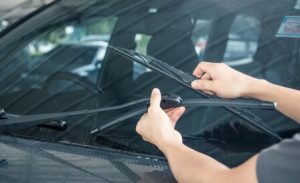 •  Know where to go for repairs: One of the smartest things you can do to protect your car during the winter is to know where the best mechanic can be found. Let's be honest, and understand that things can happen during the winter. In such circumstances, it can be invaluable to know where to go for the help you need. You want someone who is reliable, and you certainly want someone who is going to charge reasonable rates. It may be helpful to do some research on the best auto mechanics in your area. You certainly don't want to wait until you are dealing with an actual emergency.
In terms of how to care for your car during the winter, it also helps to have your warranty on hand. Make sure you can bring this information out, in the event of an accident, or some other serious event involving your vehicle.
Finally, consider joining AAA. While this is another measure that is going to cost some money, the value is going to be pretty apparent from the start. Membership can be extremely useful during the rougher months of the year. If you live in an area that deals with a lot of snow, high winds, freezing temperatures, and other hassles, the odds of running into problems can increase to a significant degree.
This isn't something you should be particularly worried about. While we can't plan for absolutely everything, there are always going to be things we can do to make sure we're ready for the worst.